Erin Elizabeth Burns
Actress, Singer, Coach
Need Meisner Training? Audition Coaching? I got you!Grab my newsletter & get a Free Self-Tape Training!
"Erin is the best! Besides being a chameleon on screen, nobody prepares harder or cares more about their character than she does. As a director, I was fortunate to show up everyday and know that Erin had my back and would certainly deliver a stellar performance."- Eddie Mensore, Director Mine 9
Coaching & Classes
Audition Coaching:
30 min
45 min
1 hour
1.5 hours
---
Meisner Technique: 18-Week Training
Starts: Wednesdays, Feb 2024
Time: 5:30 pm/EST, 2:30 pm/PST
Duration: 2 hours 15 min
Cost: $240 per 6 weeks
Email for interestThis program is based off of a 2-year Traditional Meisner program.Class Skinny >>
Learn a timeless, fool-proof technique to access your emotional life quickly & effortlessly. Students will also rehearse with a scene partner outside of class each week. This training is for the serious, professional actor.Erin is a 4th generation Meisner Technique Instructor & learned all she knows from Maggie Flanigan, a great Meisner teacher out of NYC. Check out Erin's work, here.See What Actors are Saying About it!
---
Meisner Unhinged
Started: Thursday, Sept 14th
Time: 12 pm/EST, 9 am/PST
Cost: $160/month
Duration: 3 Months
Email for info*Prerequisite: completion of a Meisner training programClass Skinny >>
3 Months of trusting your Impulses with no prep outside of class. We will focus on Scenes, Monologues, & Self-Tapes. No prep outside of class (until the last 2 weeks), no rehearsals. All materials will be provided. Auditions come last minute, often with little prep time. Let's learn to make choices on the spot, with no preparation, using the skills we learned in the beginning Meisner courses.
---
Meisner Your Auditions
1st Tuesday of every month
Time: 12 pm/EST, 9 am/PST
Cost: $35
Email for Info*Prerequisite: completion of a Meisner training programClass Skinny >>
Cold Read meets Meisner: Erin pulls audition sides & sends them the night before class.We incorporate the Meisner exercises that you already know into the Audition work i.e. Emotional Preparation, Paraphrase, Repetition, 4 Temperaments, Impediments, etc.Structure: Sign in & # yourself in the order you want to go. 1st come, 1st served style. Come & go if you have a tight schedule or stay & learn from from your fellow actors!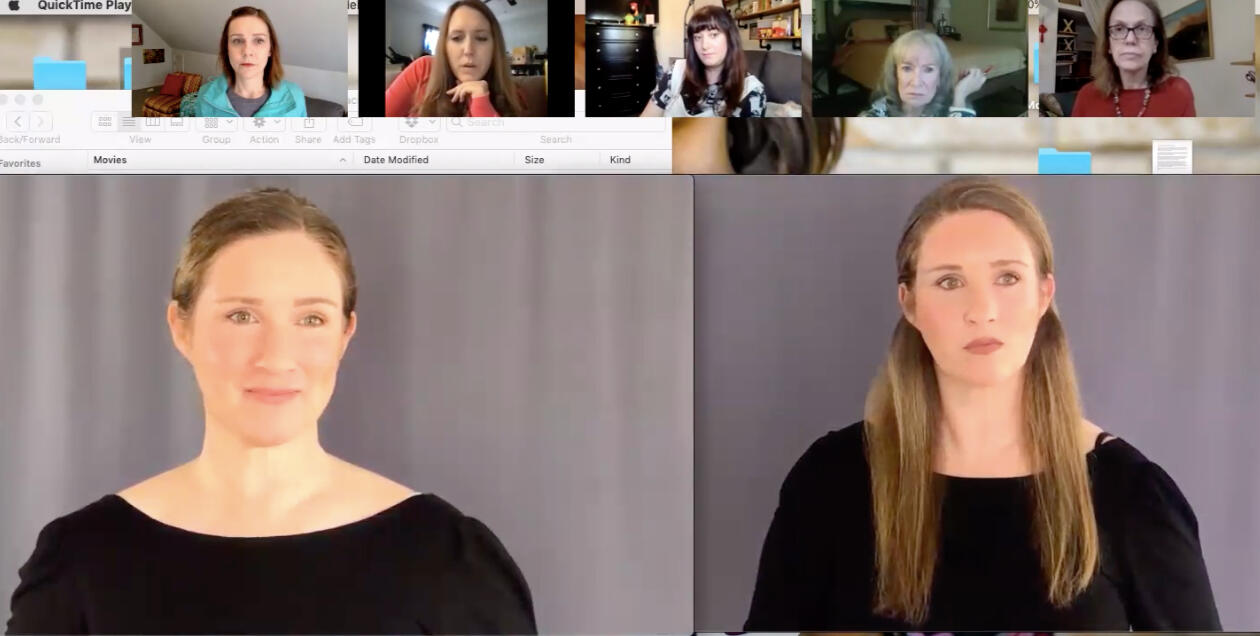 About
Welcome friend! I'm a Singer/Actress/Acting coach from working actors to celebrities.I did my undergrad in classical Voice & later studied at the Maggie Flanigan Meisner Studio in NYC, the Upright Citizens Brigade Improv, & the Michael Chekov Studio.I teach Meisner Technique & coach Auditions exclusively online.If you wanna catch me on screen, you'll find me opposite John Cusack & Samuel L. Jackson in Stephen King's Cell, Funny or Die's Officer Wanker: Worst Responder, The Divergent Series: Allegiant, IFC's Stan Against Evil, along with Netflix's Ozark, AMC's Lodge 49 & the coal mine disaster film, Mine 9.
"Erin is one of the finest actresses I have worked with. She is one of the few that brings great creativity to any project while still honoring the writing and the directors vision. She is a pleasure to direct, but even more a pleasure to watch her work!"~Brian Beegle, Casting Director